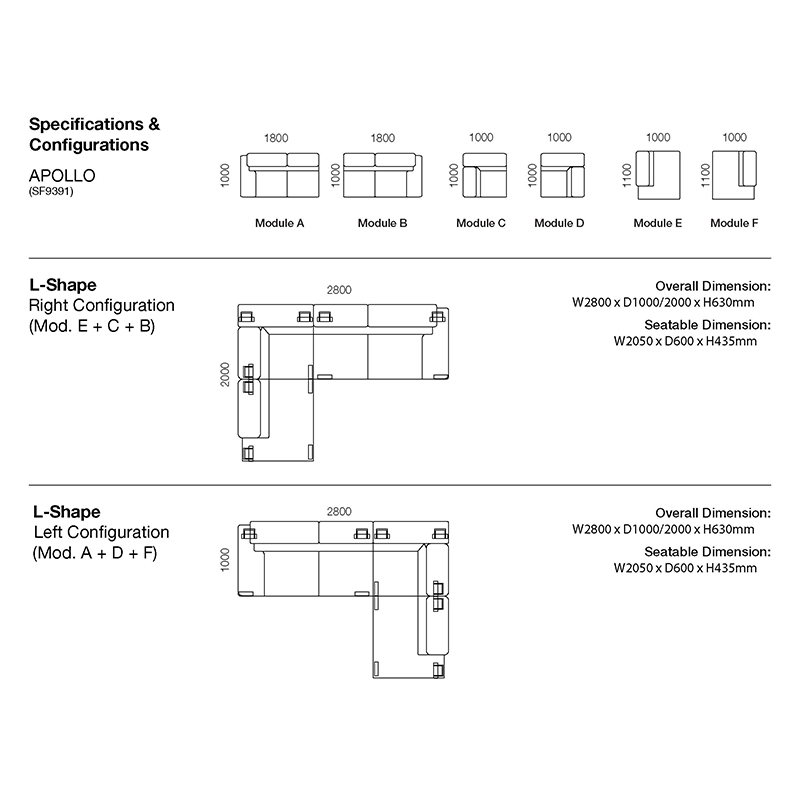 Overall Dimensions:
L Shape - W2800 x D1000/2100 x H890mm
Seat Material:
Upholstery in Fabric

Leg Height: 75 mm
Leg Material:
Round metal
Style:
Modern Contemporary / Industrial Loft / Luxurious

Sofa Recommended For:
• Medium to large apartment, landed homes
• Size of 1100 sqft and up

Design Feature:
• Meant to look minimal and low back, the head rest should be displayed in its lowest position as all times. Tilt it at a higher angle only when necessary,
• The beauty in the contour of this sofa can be seen form the side view. Ideal if the side view is facing the entrance.
• This sofa is firmly upholstered, yet the rounded edges gives is a soft look.